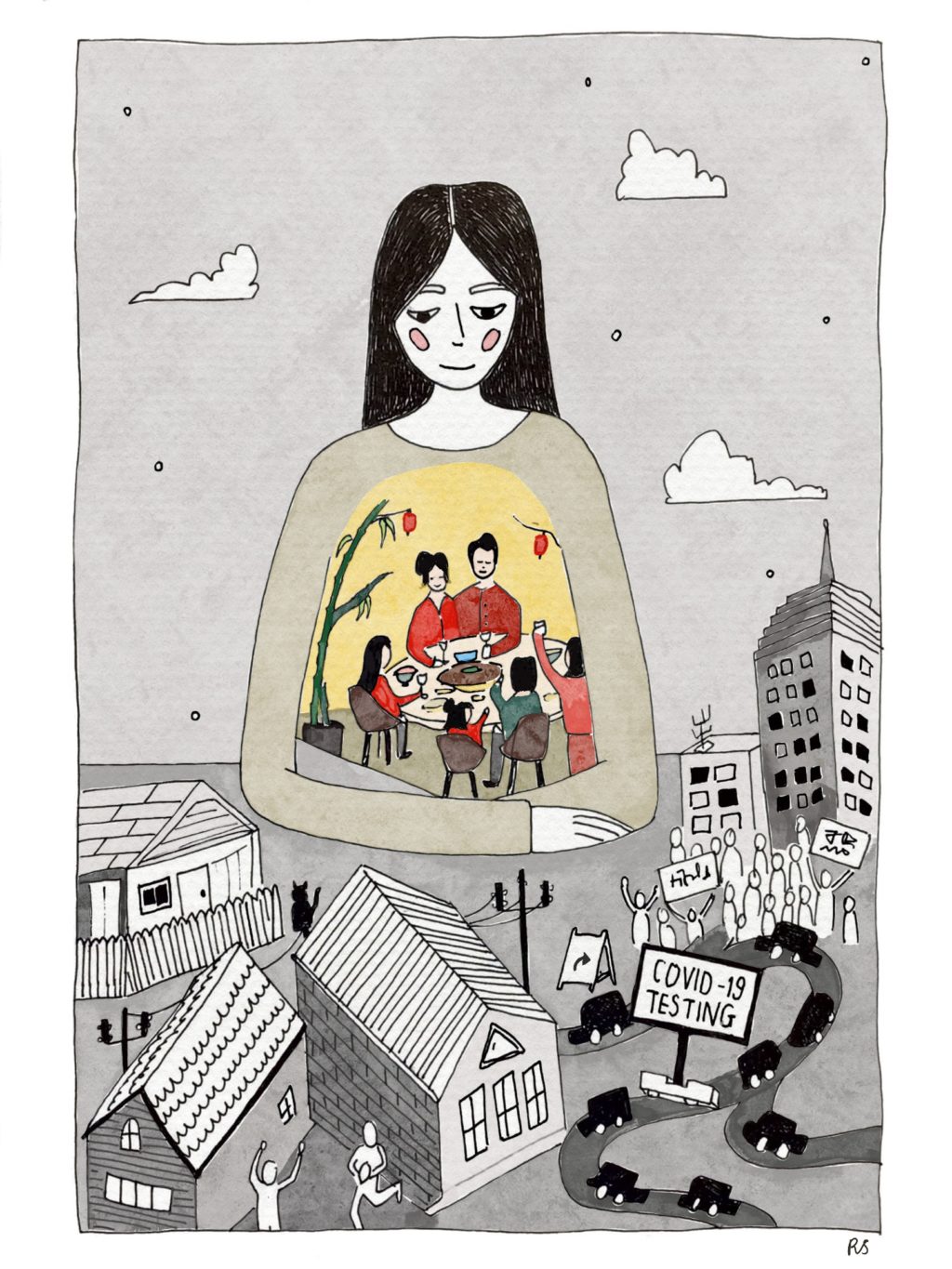 When I think about my family and how they have supported me over the last two years, I think about how hard they've worked to take care of me from so far away. From video calls and check-in texts to containers of homemade food shipped to me in little brown parcels, I have felt their love even from such great distances.
This piece celebrates the constancy of my support system, my community, and my loved ones. Amidst the chaos and isolation, we have provided each other with home comforts and safety. If we have been "hard to reach," it is a difficulty that I have fortunately been spared.
---
This No Compass edition is supported by Multicultural Arts Victoria, as a part of the 2022 Ahead of the Curve Commissions.