We started this decade on an uncertain note, and as we enter its second year, so much remains unresolved. We are teetering on the cusp of massive change – social and political. Change comes in both increments and inexorable waves. What can seem 'sudden' is more often than not the result of hard work, persistence and patience.
Through all of this, there is one thing we remain certain of: Peril is people. This publication and this community exists because of you – our readers, contributors, editors, volunteers, partners and board. We are grateful for all your support.
'2020 has begun with a compelling wake up call, asking us to understand the nature of interdependence,' we wrote in February last year. Each unfurling month has revealed just how much we need each other.
Amid the tumult of 2020, we produced three very different editions. In our first edition for the year, we published a selection of papers presented at the Asian Australian Studies Research Network conference held in November 2019. Our second edition, Asia TOPA: Not Your Grasshopper, featured a series of reviews, features and reflections on AsiaTOPA, the triennial of performing arts that was held from January to March 2020. 
Then the first wave of Covid-19 crashed on these shores, and we had to rethink how to best serve our community in recognition of the material pressure building on writers, artists and editors. In April, we opened submissions for an unthemed edition, asking for art that endures, for deep collaborations and reflections that contextualised the crisis of the moment, for work that pushed back against the noise and offered beauty, succour, challenge, intent, consciousness and grace. From April to December, we published these moving and varied contributions across poetry, prose, visual arts, music and politics/opinion as our third edition for the year, Peril 42.
It was a year of rich collaborations. In June, we collaborated with Emerging Writers' Festival on the digital publication e/merge. Rhea Bhagat worked with our Prose Editor, Tsarie Duthie, on Triptych, a series of vignettes that plunges readers into the connected worlds of three people in London: Rose, Samira, and Ava. 
In July, we were thrilled to collaborate with Red Dirt Poetry Festival, an incredible biennial celebration of poetry in Alice Springs, with a focus on performance and experimentation. We contributed a series of recorded poetry readings and interviews. In November, we published Noteworthy, a micro-edition of five multidisciplinary works from Sydney artists curated by Kevin Bathman, and Feminist Journeys, an audio edition traversing Melbourne (with transcripts), produced in partnership with Queen Victoria Women's Centre.
Sadly, we also say goodbye to editor-in-chief Mindy Gill, visual arts editor Tanushri Saha and board members Shu-Ling Chua and Juhi Sonrexa (Secretary). Please join us in thanking them.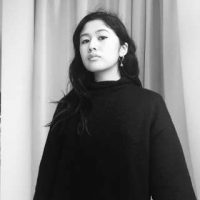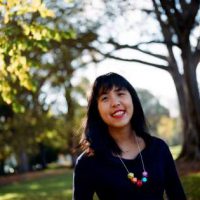 Over the past four years, Mindy has led Peril with strength, compassion, grace and calm. Ever principled and thoughtful in her editorial stance, her work extends beyond published outcomes, events and being the 'face' of Peril. Thank you Mindy, for your tireless work behind the scenes to sustain the magazine as a welcoming, engaging space for readers, writers and artists.
As visual arts editor, Tanushri commissioned interviews and long-form criticism, including this exquisite essay by Donnalyn Xu, 'Self-portrait of a Yellow Woman', as well as this interview with Shahmen Suku on racial and cultural identity, religion, gender, food and storytelling in his performances. She also co-curated Ecologies of Being, an exhibition that considered the ways in which we are enmeshed in flows between beings, place, memory, and time.
Shu-Ling and Juhi have been vital members of the Peril board since they joined in 2018, showing their dedication to the Asian-Australian arts community through their service. Their kindness, enthusiasm, clarity and hard work has steered Peril through the travails of funding cuts and government policy pivots as we fight to assert who we are and why we're necessary.
As we enter our annual publishing break until March 2021, we'd like to thank you all once more for your readership, your support, your conversations and contributions. While we can't know exactly what 2021 will bring, we know that we'll be ready to greet it together.
If you're interested in joining the Peril team – whether as a board member, an editor, or something we haven't imagined yet – send us an email with 'Join Peril' in the subject line. Just tell us a bit about yourself and what you're keen to do, and we'll get back to you in March.