As a Filipina, I was brought up with stories about the 'fatherland'.  The myth of this superior fatherland was articulated in many ways: in how my family emphasised the beauty of my grandmothers' Spanish heritage (her father was Castilian Spanish), and the tendency to promote Spanish colonialism simply as a 'good' thing for Filipinos. Although most of my family had migrated to the US from the Philippines, and despite my mother and me migrating to Australia, our family gives precedence to Spain over our adopted or natal countries. Even when meeting other Filipinos, many assert their Spanish ancestry without mentioning other ethnicities that compose the routes of their blood-lines. The politics of inclusion/exclusion that position what gets announced and what gets silenced gestures towards Castilian colonial history and its segregation of people. Further, this positioning reveals the idealisation of a 'mixed' identity: one that merges white with brown. Such an identity is named mestiza (for women) and mestizo (for men). While both signify a racial mix between a Filipino and another 'race', these terms are dominantly used to signify white American or European ancestry.
The normalised practice of skin-bleaching in the Philippines and across the diaspora highlights this mestiza/o idealisation. Filipino sari-sari stores in Sydney sell products that whiten the flesh and rid the body of its darkness. Coupled with warnings against getting darker from Filipinos, this constant decree against brownness haunts how my skin can be and become.
But sounds of dissent are increasing. American-Filipino hip-hop group, Deep Foundation vocalise the preference for a white, western aesthetic as a legacy of Spanish colonialism and its attendant racial preferences. Kiwi and CJ (the members of the group who rap specifically about this) critique this idealisation by emphasising how normalised it is within the Philippines and its diaspora. In their words: 'The colonized mind, the remnant of Spain…Our notion of beauty needs to be changed. The Spanish are gone but the mindset still remains. White people conquered our country and changed our religion. Gave us their systems, imposed their way of living. To them we were inferior, join me and disagree. I am brown, I am proud, Filipino this is we'.
Their observations lay bare the immense influence mestiza and mestizo identities have in shaping the legitimacy of Filipinos, so much so that to be recognised as mestiza or mestizo connotes success. This normalised mestiza/o benchmark frames what can be recognised as authentically 'Filipino'. CJ and Kiwi chart this mode of authenticity through positioning mestiza and mestizo whiteness as an identity and aesthetic that Filipinos need to work at to attain. Conversely, being 'brown' is promoted as 'naturally' Pinoy. 'Brown' is what needs to be re-claimed as one's own Filipino flesh. However, in discoursing brownness and mestiza/o whiteness in this manner, other racialised identities are elided. Blackness, for instance, is not mentioned in CJ and Kiwi's articulation of Filipino identity. Here, the black-coloured skins of Filipinos are removed from the sphere of 'authentic' Filipino identity. Within such logic, Filipinos with black skin are not considered as Filipino at all.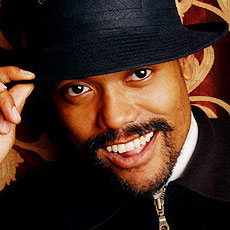 This failure to recognise blackness as constituting the bounds of Filipino identity can be evidenced through the reception of Apl de Ap (Alan Pineda, one of the members of the hip-hop group The Black Eyed Peas) by many Filipinos. Before Apl de Ap began to sing and rap in Tagalog and appear on television to talk about his Filipino heritage, many Filipinos assumed that the Filipino member of the group was Taboo, a light-skinned Mexican-American. To cite an example from my own family: some of my cousins and I were talking about how exciting it was that there was a Filipino in The Black Eyed Peas. We all thought that the Filipino was Taboo. To this, another cousin entered the discussion and declared to the rest of us  that the Filipino member of the group was Apl de Ap, a member of the group who looked African-American.  . My cousin's declaration was met with laughter and disbelief. We were certain that Apl de Ap  couldn't be Filipino. How could he? He was black. To us, Filipino did not equate to blackness and an assertion that it could was met with extreme doubt. So much so that all of us went on internet search engines to verify my cousin's claim. The fact that my cousin even had to announce this is telling. His declaration was set up like a revelation and not pointing out something that could be easily discerned. What this demonstrates is that black skin as Filipino skin is not only unrecognised but not spoken about as 'normal'.
CJ and Kiwi's rap positions mestiza/o white as the counterpoint to Filipino brown. While this challenges the dominant hold mestiza/o whiteness has on Filipino societies and cultures, it unwittingly replicates this dominance. The normalisation of a desirable mestiza/o identity effaces other racial mixes. Brown and white become the identities in focus, so much so that even when CJ and Kiwi blatantly speak against mestizo and mestiza hegemony, they do so through reductive channels. These cannot account for the multiple, rhizomatic strands of Filipino flesh and the different kinds of Filipino skins we live with and through in our everyday lives.